Exploring Links in the Dairy Supply Chain
April 22–23, 2020, Baltimore, Maryland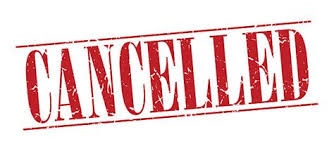 This is the 26th Annual National Workshop for Dairy Economists and Policy Analysts. We will be meeting in Baltimore, Maryland at the Sheraton Inner Harbor Hotel. You may reserve your room with the "Hotel" button above for a negotiated rate of $159 per night. The registration fee for the program itself is $380. Please "Register" for the workshop through the button above no later than April 17th.
The general format for the Workshop will be a one and a half day event much as we have done in the past; however, we have decided to begin at noon on the first day – Wednesday. It is our hope that this will facilitate travel for people coming from all but the western states and allow most if not all of us to leave our home airports that morning. The program will wrap up on Thursday afternoon at 4:00.
Please note that there will not be an optional tour this year as we are not within the range of a reasonable bus ride. We will see about resuming the tour option next year.
Wednesday, April 22, 2020
11:30
Registration Open
12:00
Lunch—provided
1:00
Welcome and Introduction—Mark Stephenson, University of Wisconsin
1:05
Session I: Supply Chain Coordination—From Handler to Producer
3:00
Break
3:30
Session II: Legal Considerations for Supply Chain Coordination: A Processor and a Producer Perspective
5:15
Adjourn
5:30
Reception and Hosted Bar
Thursday, April 23, 2020
7:00
Breakfast—provided
8:00
Introduction—Marin Bozic, University of Minnesota
8:05
Session III:  Milk Price Discovery: Make Allowances and the Cost of Processing
9:00
Session IV:  Product Price Discovery in Cheese Markets
10:00
Break
10:30
Session V: The Block-Barrel Price Spread
12:00
Lunch—provided
1:00
The Afternoon—Chris Wolf, Cornell University
1:05
Session VI: The Fluid Milk Issue...A Closer Look at an Old Product
3:00
Break
3:30
Session VII: Thoughts About the Dairy Supply Chain... an open discussion—Andy Novakovic, Cornell University
4:30
Closing Comments and Adjourn